Nobody ever thought that one tiny virus, not even visible from eyes will be the real-time villain for the couples waiting to get married.
It looks like we attended a wedding function very long back. Feels like almost 1000 yr back, when the real craving for wedding fun peaks up.
Indian weddings are known for their colors, rituals, fun, dance, food, and lavish wedding decorations. For a non-Indian, it could be a gala event but we Indians don't wait for gala organizers. It's in our genes and we know how to celebrate our parties.
Peoples from other countries get overwhelmed when they get invited to attend any of the Indian weddings of their friends or colleagues. Indian wedding will give you more or less a tour of the vast Indian culture and its a longer super fun time with families.
All buas, chachas, and mamas (Aunts & uncles within the family) are our hero wedding planners. Believe me, most of the Indian weddings are planned on their shoulders. And you won't be able to pinpoint as its a free favor.😜😂
You failed Love Triangles before it happens
In few weddings, Even Ex-boyfriends get a chance to prove that they still love the bride until the sindoor ceremony is done. All the unnoticed wedding arrangements are done by them without letting the bride's family know about the affair.
Spy Jobs at Stake
The self-certified Spy agents in the house -
Buas and Chachis (aunts within the family)
lost their job. They can't live without gossips about bride or groom or the gifts and the dowry.
Irony
Look at the irony, the universe is so big that we can't find god, we may end up losing the flesh part of our weight in search of god. And the virus is so small that we can't control it, again we may end up losing the flesh part of our weight.
Highly impossible to communicate with both of them to get back our good old days.
Pressure on Mobile phones & Internet
Though I have all my sympathies with these future brides and grooms who are praying god for this pandemic to get over. So, that they can meet again! and take their relationship to the next level.
Their emotions are at a peak. Love is overflowing in the air through the telecom antennas and Wi-Fi modems over video calls.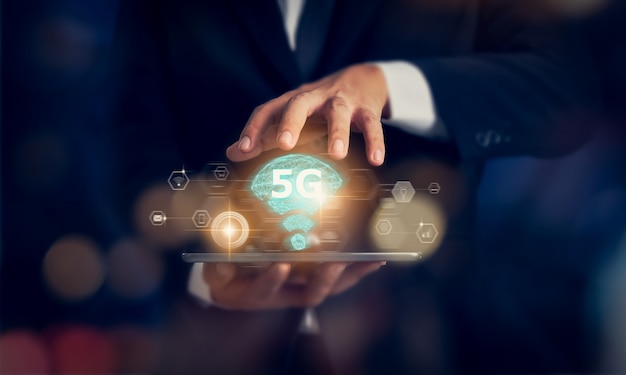 From the core of my heart, we are in real emotional debt with the phone batteries, which is sacrificing its life every day, though we can charge them again.
But we can't compensate for the emotional torture to the little machine over calls. Hats-off to the overloaded machine.
Every emotional drama and love is shared over thin copper wire & Chinese earphones and Bluetooth devices. How much pressure can be built on technologies to help its user to survive their future relationship?
COVID-19 pandemic has created tremendous pressure on technology to hold relationship goals.
Letter to Mr. Corona
Not afraid of 2020 summer but it helped in boiling up my emotions to write the hate letter to Mr. Corona!
-----------------------------------------------------------------------------------------------------
Not So Dear Mr. Corona,
I Am writing this letter to you with a heavy heart to inform you that we hate you! to the core. Not because you are very small but the number of losses you have created throughout the world.
You made us sick and now your presence is spoiling our fun time!
You have almost eaten half of the wedding season this year. You have taken away some of the most beautiful and precious moments from all of us.
We would have attended an average of around 8-10 weddings this wedding season. We missed all of them!
The Shaadi (wedding) seasons occupies a special place in every Indian's heart. We Indians are very fond of wedding gatherings, fun, and food.
Totally missing our grandeur gatherings, all dolled up gorgeous ladies, the wining aunties whining about the type of food and decor.
Even the paneer (cottage cheese) is cursing you for not letting it swim across the gravy with his Old School Hip-Hop Friends (peas, onions & spices).
You didn't even let the brides plan their wedding day outfit, sangeet outfit, Mehendi outfit, reception outfit, this outfit that outfit! You just spoiled every chaos of wedding fun.
Designers lost their job because they won't be able to sell the wedding outfits and now every household knows how to make a mask.
Knowingly or unknowingly, you created a creative competition!
Days of tiresome shopping in Dilli ki galiyaan (Delhi street shopping) are gone. We really miss exploring of lehengas, Chunni, Kaleere, wedding jewelleries in Chandni Chowk.
Every little bargain made us believe that we are good at dealing with shopkeepers and it always gave us eternal satisfaction of being a pro-shopper who can get additional discount on discounted products.
I can't even walk on the street for shopping to increase my step counts to reduce weight after eating paranthas with cheese topping on it. Losing hope on achieving before wedding goals.
Now, have to cancel beach honeymoon plans.
Oh! God!
Those were the days when brides used to give proper instructions to the grooms about their outfits and their respective wedding day styling.
We use
to accept every non-sense including the embarrassing choreography sequences for sangeet, mehndi, and D-day daring performances but we can't accept you!
We do everything for our fantasy wedding. Dressing up like gods & kings & queens, dancing like Bollywood heroes & heroines. All kinds of exclusive fashion show under one roof with overloaded pan-cake makeups.
Source: Yogendra Singh@unsplash
Though you can't confirm the existence of the same person very next day without makeup. And we were OK! with that. At least we lived ages with that!
We can digest every embarrassment during the wedding- uncle fighting over paneer, aunties fighting at golgappa corner(savories stall) to add more chilies & lemon, fight with drummers, photographers, for free drinks with caterers, etc etc but never you Mr. Corona. You have to Go!
Earlier the entry of Dulahania(bride) on Din shagna De song used to be absolute bliss to watch.
Since ages, we have not heard the terms candid photos, traditional photos, cinematic weddings, drone videos.
The Dazzler Dapper Dulha(groom) in his royal sherwani and pretty cute Dulhaniya (bride) in her Dreamy lehenga posing picture-perfect photos for the photographer & social media used to trend in every wedding.
Every picture used to be clicked for social media profile pic updates and to pose a challenge for the bride's friends & enemies in school or college present on Facebook and Instagram.
You restricted every engagement with future haters and competitors. We enjoy our haters too!
Now, social media is getting feeds with household frustration activities.
I can't see men busy in washing utensils, cooking burnt food, changing diapers, and housekeeping activities.
They should do it but as a human, we cannot ignore their exploitation.
Few made their wedding happen during the lockdown and the whole world knows it because of you Mr. corona. Being a virus, you are not allowed to make the wedding viral with masks and social distancing.
It doesn't look good at all to post wedding pics with a mask over social media. The haters can't recognize us.
You took all the warmth & fun of the wedding. Just like taking out paneer(cottage cheese) from the matar-paneer curry.
Dance and Sangeet competition between ladkewale(grooms family) and ladkiwale (brides family) used to be super fun.
How beautifully those lovely brides use to instruct their grooms about the amount of ransom to be given to her sisters during juta churai rasm( groom's shoe hiding ritual). It's the only socially legal theft in Indian culture.
The bargaining of the amount between groom and bride's sisters for the shoe used to be a treat to watch. It's never less than a trade deal between China & the USA.
Din shagna da, Lambhorghini chalai Janaeyo, Mainu lehenga songs use to be on the top playlist of every bride's wedding.
The super competitive Nagin dance is done by baraatis (groom's wedding procession) is ultimate to watch, its kind of friendly alarm to groom before the wedding. Still love wins and they intentionally get married.
'Ye desh hai veer jawano ka' song is an all-time favorite to boost up the groom's moral before the wedding to give him a dose of the adrenalin rush. It reduces the groom's confusion and doubts over marriage and let him feel like a titan warrior.
Now, the above playlist has been replaced by Go! Corona Go! and Corona Bhag Ja Rey and many more over the youtube, Facebook, Twitter, and Instagram.
It's disgusting to watch a Virus getting 'viral' over the internet.
Golgappa, chaat(Savories), chowmein (noodles), ice-cream stalls are majorly getting missed these days. Mr. Corona, you saved your life by just not being visible to all the women of India.
Panditjis (priests) from both sides use to fight over their regional rituals and customs during wedding rituals and pronunciations of Mantras during the ceremony.
Though most people don't understand what they are saying until translated.
Still, we have been digesting since inception but how come you came in between Mr. Corona to spoil everything?
You must pack your bags and go straight away from where you came! We don't need you!
You took away the dream of every bride to become a football player, maybe in the future, before the practice shot of shooting the 'Kalash' at the doorstep.
You took every chance of Ruthe Huye Phupha Ji to get offended at every ritual and the ceremony. You are not even letting someone get offended, still, offending him.
Only frustrations! and No regards for you! Just get lost!
Your's True Haters
Waiting couples
-----------------------------------------------------------------------------------------------------
It's the reality that coronavirus has spoiled everything. It didn't even let the memories to become a memory. Damn! frustrating.
Author-
Neelam Mishra
(LLB & P.G. in Economics)
Talented writer with analytical excellence. She is a great thinker who knows how to pen down ideas, thoughts and humour to share with the world.